The Recovery Of North American B-25J 44-30733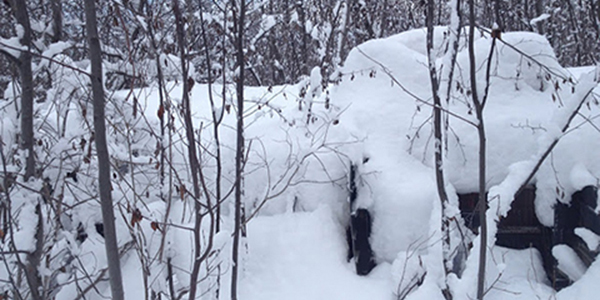 The recovery of Sandbar Mitchell started in January 2013 when Patrick and Todd made first contact with a local Fairbanks resident. One phone conversation lead to another and the pair were in contact with the former mechanic. His last effort on Sandbar Mitchell in 1969 was to remove the engines after the forced landing. Over the next few months, progress was made to obtain ownership of the aircraft from the Thorsrud family and applying for the necessary recovery permits from the State Of Alaska. With only having pictures that were published in a 1992 magazine, it was necessary to get recent pictures of Sandbar Mitchell. A Fairbanks resident made a trip via snow machine in early February to take photographs of the aircraft. To view our first look at Sandbar Mitchell please CLICK HERE.
---
Visual Inspection Of Sandbar Mitchell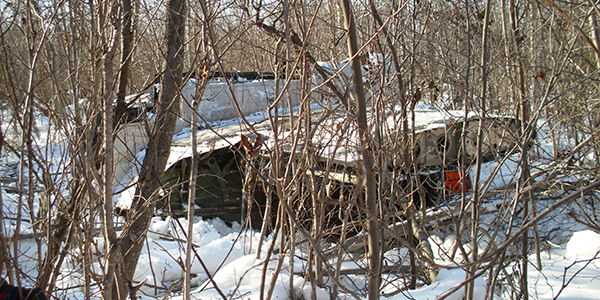 After Patrick and Todd reviewed the long awaiting pictures it was determined that there was enough left of Sandbar Mitchell to make a trip out to Fairbanks and inspect the aircraft first hand for damage and corrosion. On April 4, 2013 Patrick and Todd were escorted via snow machine to the sandbar were the B-25 geared up landed 44 years ago. It was remarkable, minus the damage caused by humans. Because of the artic desert climate in Fairbanks the remains of the aircraft was save from corrosion. The recovery was a go. All the finial permits were approved and the finial recovery plan finished. A successful Kickstarter.com fund raising campaign was conducted and the Recovery Team was assembled. For more pictures of the April 2013 visit to Sandbar Mitchell CLICK HERE.
---