Guardians of History

Item Details for

Window Clips - Bombardier Nose - $5
---
The window clips hold the window glass against the frame. There are twenty one pieces of glass in the bombardier nose section. Nearly all the clips are visible from within the interior of the nose section.

Collectively, there over 300 window clips in our B-25. You may purchase any number of window clips. Ideal for the young aviation enthusiast or any one that wants to be a Guardian of History but can only afford a few dollars. Your recognition page will display a typical window clip that represents the basic collection of window clips found on the interior of the B-25 bombarier nose.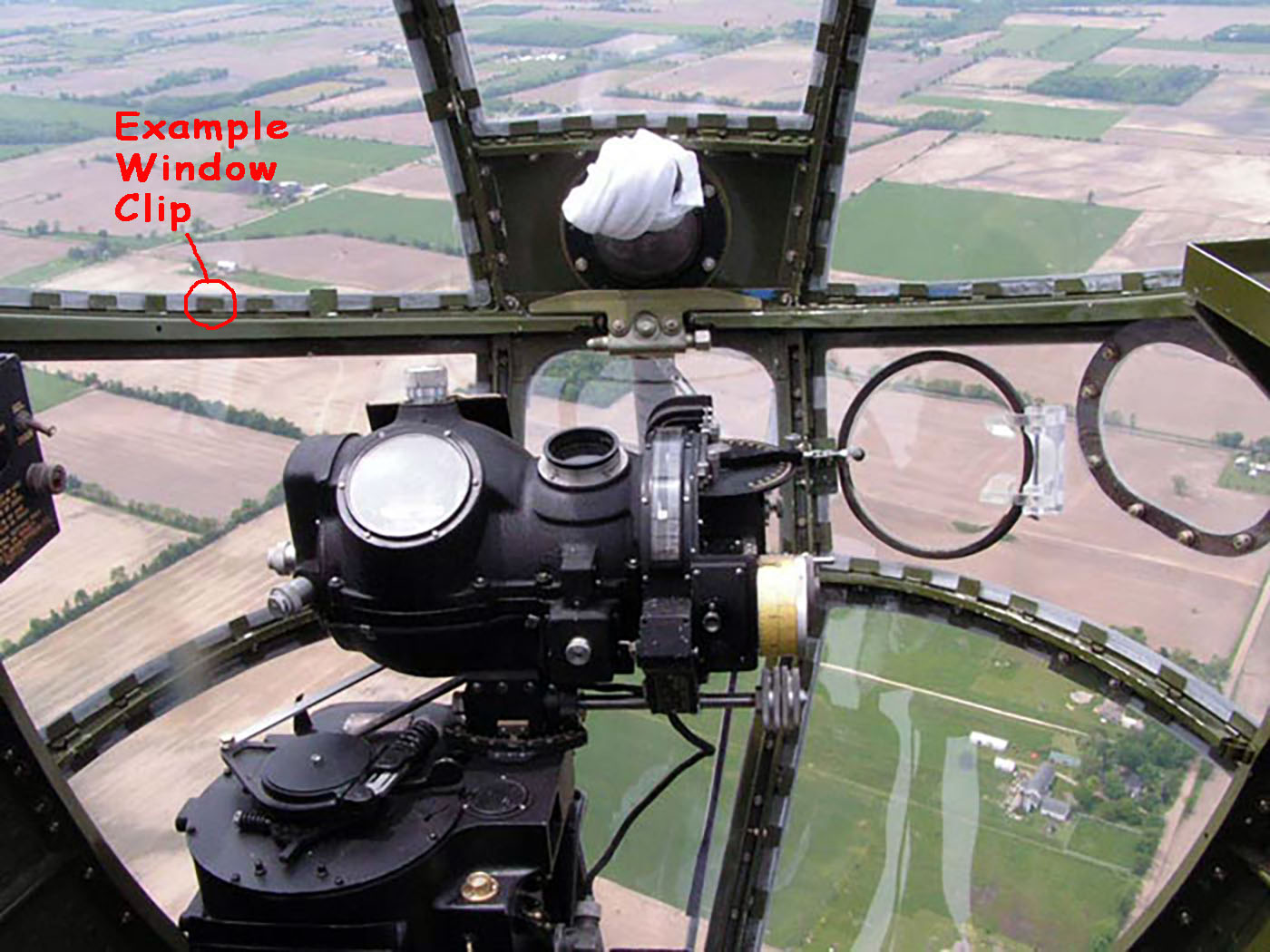 Click image to enlarge.