---
The Warbirds of Glory Museum was founded, in April of 2013, by Patrick Mihalek assisted by Todd Trainor both with a passion for aviation. The primary objective is the preservation of historical aircraft and WWII memorabilia for the benefit of future generations.
Through the financial support of people like you, Sandbar Mitchell will once again grace the skies in honor of our veterans. The museum is a non-profit organization under Section 501(c)(3) of the United States Internal Revenue Code. Contributions donated to the museum are fully tax-deductible.
---
The Warbirds of Glory Museum's B-25J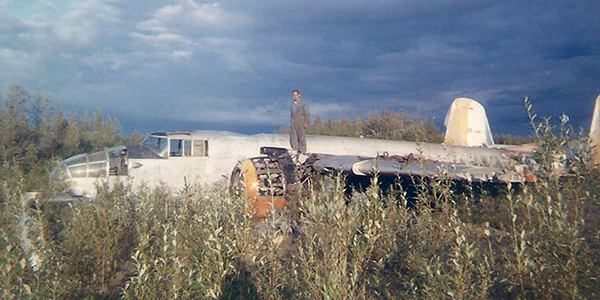 The aircraft pictured above, North American B-25J serial number 44-30733, served her country as a bomber trainer here in the United States before being converted to a Fire Retardant Bomber. It became known as Sandbar Mitchell after a gear up landing on a Tanana River sand bar near Fairbanks, Alaska in June of 1969 where it was abandoned to time. Until July 5, 2013 when it took leave of the sand bar, forty-four years later, to be recovered by Patrick Mihalek and the Warbirds of Glory Museum team.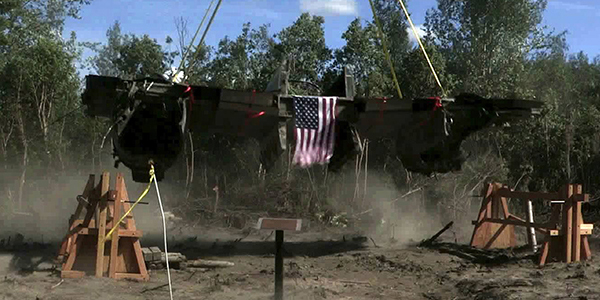 The ten-year restoration of the B-25, to airworthy status, is undertaken by skilled volunteers including the museum's youth mentorship program, all led by aircraft restorer Patrick Mihalek. The restoration project is currently underway at the museum's restoration shop in Brighton, Michigan.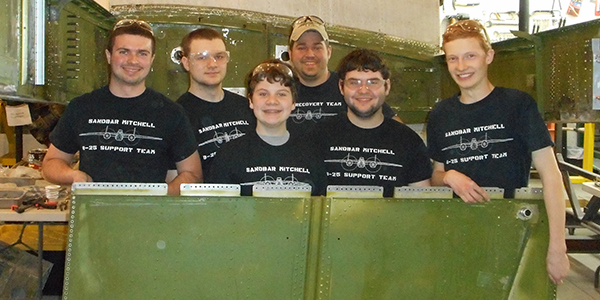 Once restored, Sandbar Mitchell will grace the skies, as ship 8Z of the 340th Bomb Group, 488th Bombardment Squadron as represented below in the artistic rendering by Ron Cole.