Guardians of History

Item Details for

Outside Temp Guage - Bombardier Nose - $500
---
The termometer measures the outside air temperature. It is positioned in the bombardier nose on the left side. There is a hole in the glass that allows the termometer probe to stick outside into the slip stream about 4 inches. The gauge is on the inside of the glass.

The Norden bomb sight requires that outside air temperature as one of its input parameters. So the bombardier needs quick access to this information prior to the delievery of the bomb load on that mission.

You can see this instrument from both inside and outside of the aircraft, making it a very nice part to sponsor as you will be able easily see your sponsored part.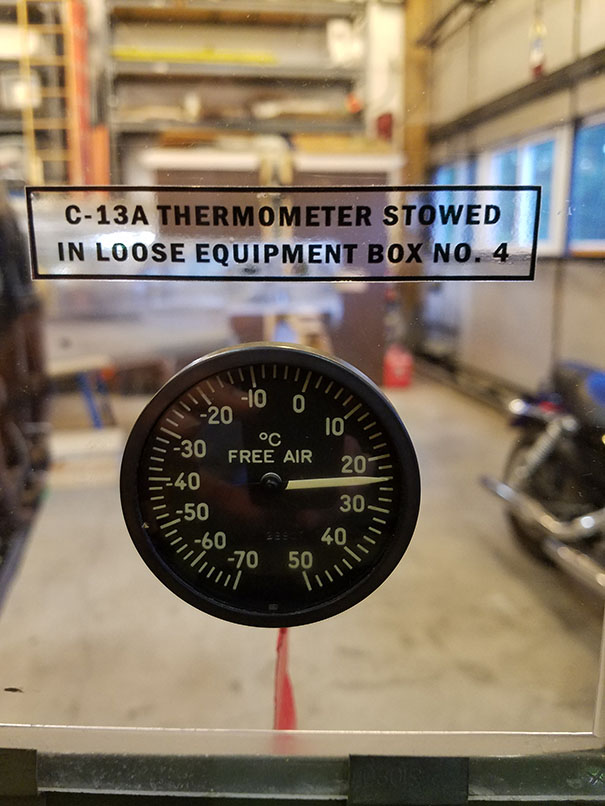 Click image to enlarge.