Sponsor a laptop for youth CAD training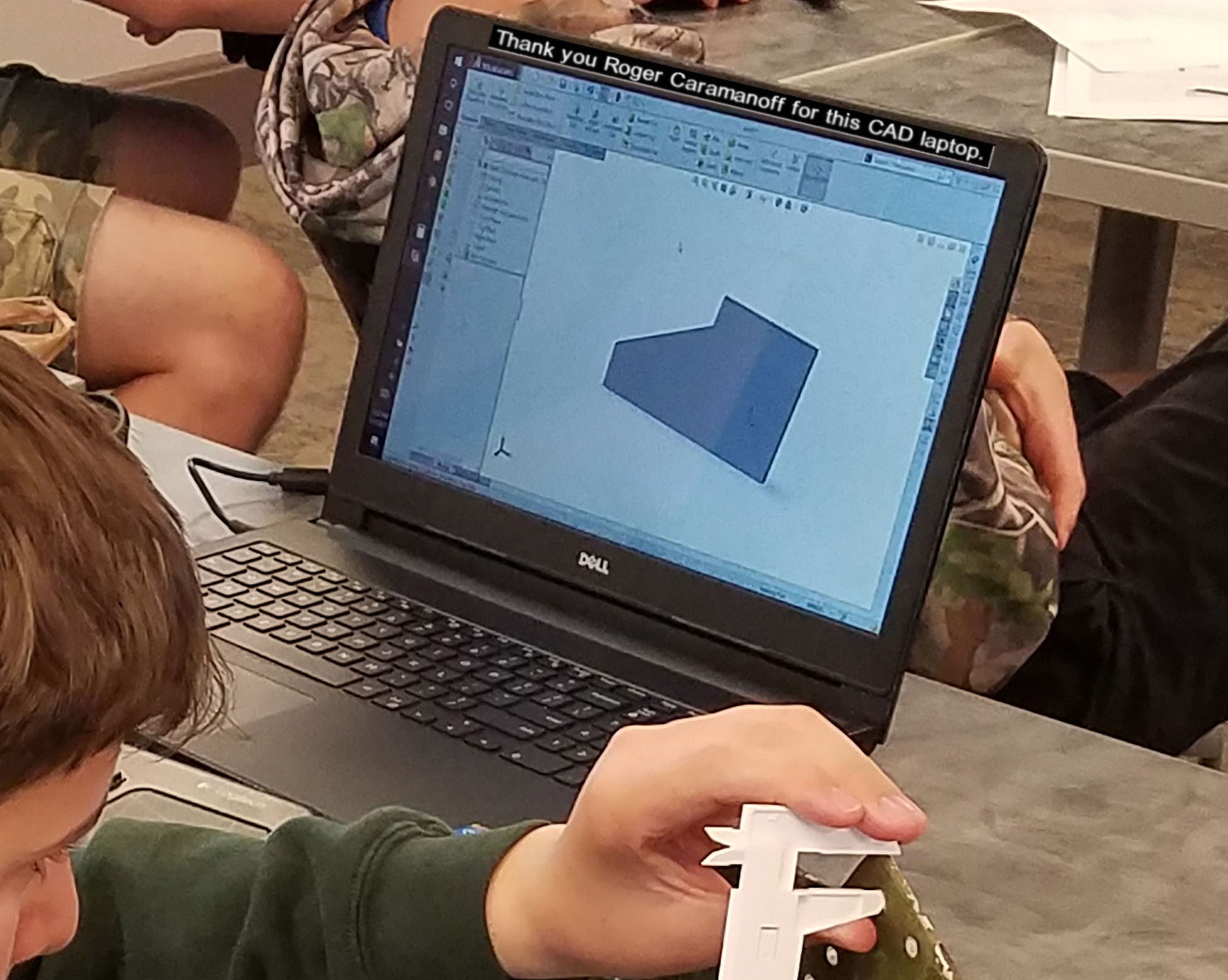 This $500 donation will support one CAD laptop to be used by students in our CAD Mentorship Program.

Look carefully at the picture. You will notice the top of the laptop screen will have a customized "Thank You" placard created specifically for you.

We conduct a 4-weekend classroom-style "SolidWorks CAD Essentials" training. Ten students from ages 14 to 24 are invited to participate in this program, free-of-charge. It is 28-hours of lessons that teach the essentials of 2D drawing and 3D modeling. The class is taught by an aerospace engineer from Roush Aerospace. In addition to learning how to draw, extrude, loft, and navigate within SolidWorks, the students also learn to read NAA B-25 factory drawings and then model those parts in CAD. We also emphasize sheet metal modeling, which is directly related to aircraft restoration.