Beanie - Navy - Sandbar Mitchell 488th Bomb Squad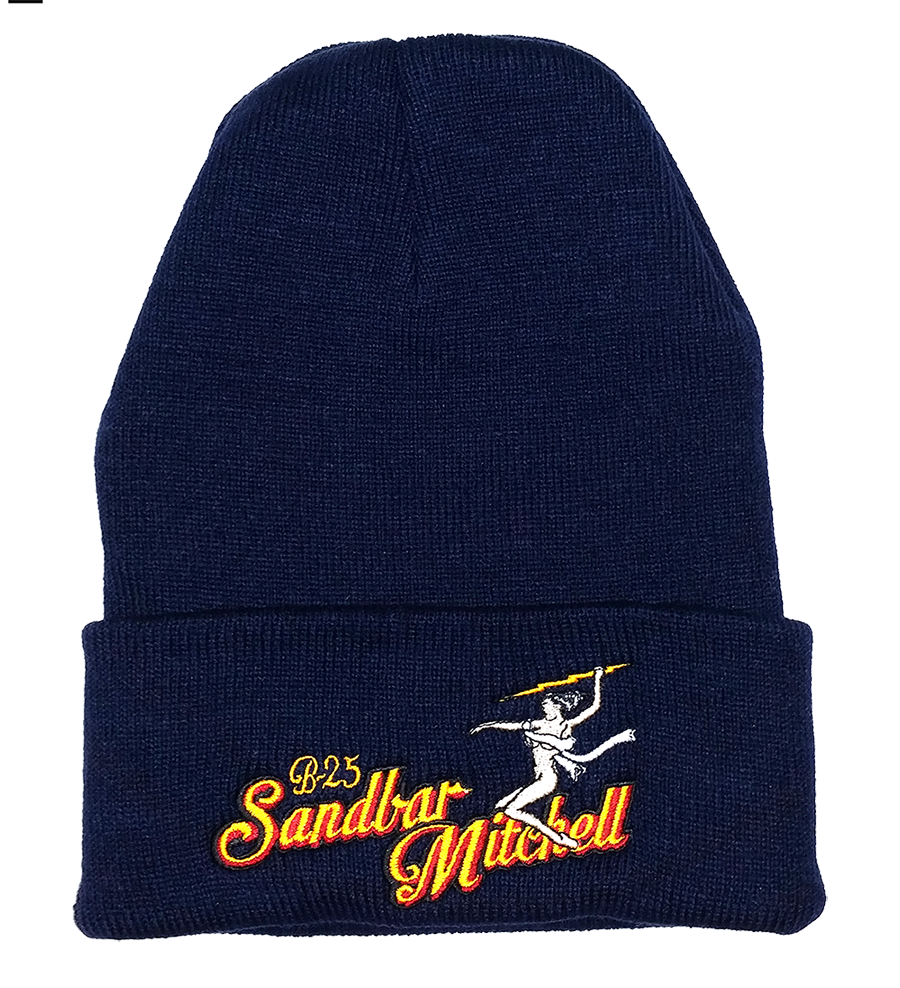 Help support the restoration of Sandbar Mitchell to airworthy condition by wearing one of our cuffed knit beanie. 100% Acrylic.

These high quality beanies features the B-25 Sandbar Mitchell name along with the beautiful gal from the logo of the 340th Bomb Group used during WWII in Corsica. Two different colors: Navy Blue, and Gray.