Hat - Blue - Kittyhawk Academy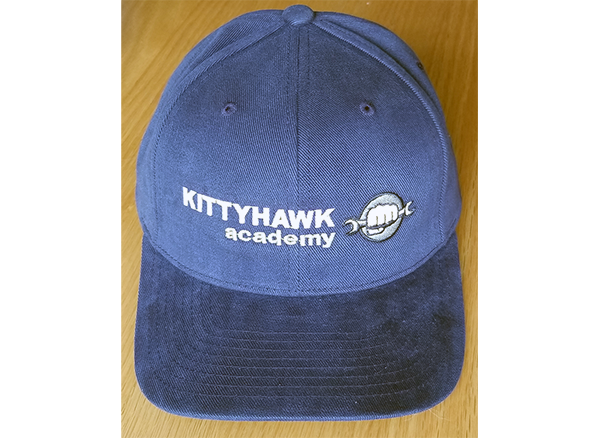 Help support the restoration of Sandbar Mitchell to airworthy condition by wearing one of our embroidered baseball caps.

These high quality baseball caps features our Kittyhawk Academy program that mentors youth in aircraft restoration and trade skills.

One size fits all adults with a Velcro strap. Hat color: Navy Blue.