Bumper Sticker - Ron Cole 8Z Final Flight - 4x6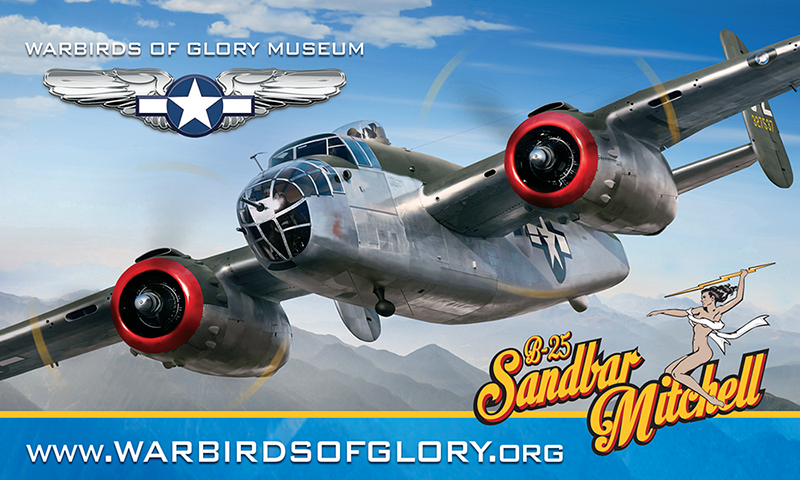 Show your support of the Warbirds Of Glory Museum and the B-25J Sandbar Mitchell Restoration project with this high quality weather-resistant vinyl 4" x 6" bumper sticker.

This art work is from Ron Cole. It depicts the final flight of the real 8Z that flew with the 488th BS out of Corsica that was shot down moments after this image when it was hit by flak.