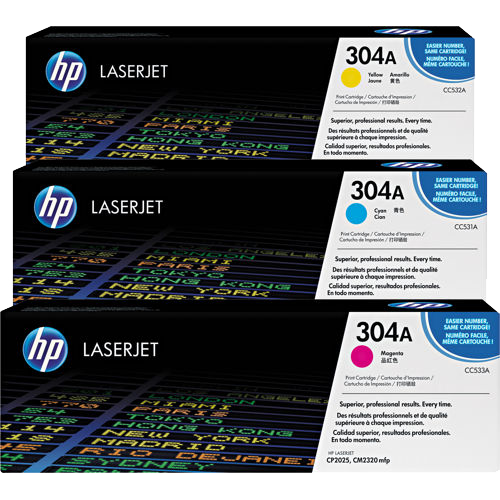 Click image to enlarge.
Tri-pack Color Toner CF340A
- Cyan Magenta Yellow
Item Number: D00004
Donation Value: $331.00
Quantity Needed: 2
Priority: Low


Details
We have a used HP color laser printer. Although we do not print a lot, about twice a year we need to replace our toner cartridges.