Calendar - 2018 B-25 Wall Calendar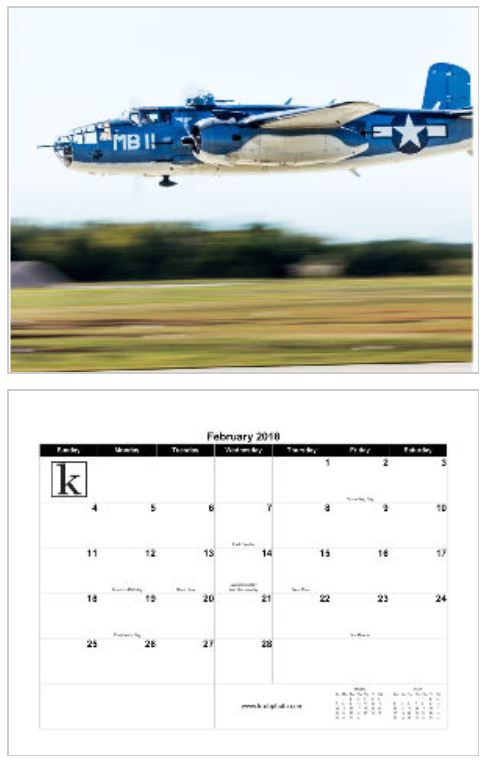 If you love B-25s, and who doesn't, then you need this 2018 All-Mitchells wall calendar. It measures 11x17 inches in the open position. Hang from the wall of your office, kitchen or workshop.

Photos are taken by Warbirds of Glory Museum member Andrew Krob. Photos were taken at the 75th Anniversary of the Doolittle raid in Urbana, OH and Wings Over Dallas 2017 in Dallas, TX.

Very limited supply. Your purchase goes directly to support the restoration of B-25J Sandbar Mitchell and the museum's Youth Mentorship Program, which teaches students trade skills, workshop disciplines and restoring aircraft.