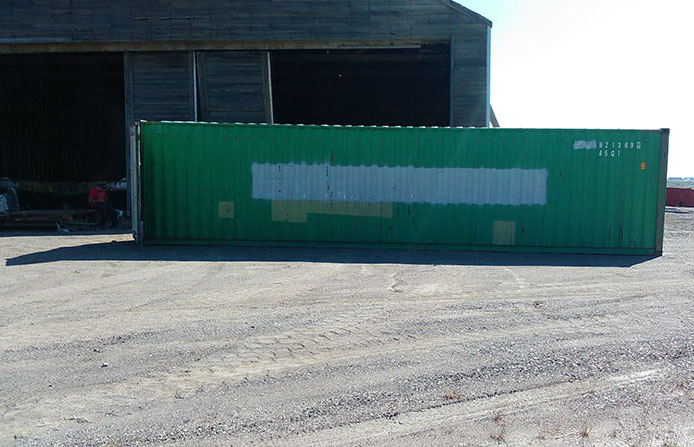 Click image to enlarge.
Ship Container from Nome

Item Number: D00018
Donation Value: $11,000.00
Quantity Needed: 1
Priority: High


Details
Our Russion B-25 that we recovered from Nome Alaksa is pack inside a 40-foot high-cube shipping container in Nome Alaska. It will cost about $11,000 to ship it from Nome To Brighton. Until we get the shipping container back to our workshop, we will not be able to salvage the needed parts from that B-25 or start restoring it to static display.